An Up-To-Date Ranking of the New Online Bingo Sites
It's not hard to find new bingo sites, it's hard to find those that are worth your passion, time and money. But we are here to help. We trawl the net for the best offers more often than you change your socks – if there is a new operator out there, we know about it.
We realise how excited you can get when you finally find a new site that fulfils all your requirements – it's like finding a free parking space outside Buckingham Palace during Trooping of the colour – you know it's rare and that makes it special. Speaking of special operators we have to mention the new addition to the Dragonfish family – Giant Bingo, where you can claim a no-deposit bonus even before you make a deposit, how generous is that?! We promise to keep looking for more offers like this one and update the table on a regular basis. You just have to come back and check.
| Operator | Software Provider | Welcome Offer | Number of Games | Support |
| --- | --- | --- | --- | --- |
| Giant Bingo | Dragonfish | £10 Free + up to £20 Welcome Bonus | 187 | 0800 901 2468 |
| Reem Bingo | Cozy Games | £5 Free + £50 First-Deposit Bonus | 248 | Live Chat |
| Sparkly Bingo | Dragonfish | £10 Bonus + up to £50 Newbie Bonus | 187 | 0800 901 2469 |
| Merilin Bingo | Cozy Games | £10 free + £50 Welcome Offer | 248 | Live Chat |
Further T&C's apply here. Click 'Try it now!'
More Brand New Operators that You Might Have Missed
Here's a list of other new sites that were launched in the recent months. Our editorial team will regularly update it so that you have fresh options and hopefully never run out of advantageous offers. Rest assured that all the sites we include here have passed our Legal Department's rigorous checks and are deemed safe and trusted.
8 Things to Look for Before You Open an Account
With so many new websites the questions you have to answer before you start playing may seem countless. Trust is not something we would readily offer to anyone on the net nowadays. That's why we've prepared a list of 8 important requirements new sites have to fulfil to earn your trust, think of them as regular safety checks you have to perform before taking off to a new online bingo site.

Why Start Playing with Another Operator at All?
Not so long ago the obvious reason would be bigger bonuses and better offers. Every new site would try to build a loyal community of bingo players by splashing out on advantageous offers. This was also the easiest way for them to stand out from the crowd and give you an extra reason to try out their games. However, as we will discuss later, it's becoming more and more difficult for the new operators to kick start with a huge welcome bonus due to the gambling tax reform. Now they have to resort to other methods of attracting players such as wider portfolio of games, better customer service, easier transactions and so on.
So why change your site if you're not going to get a big bonus? Well because chances are the first registered players will get more benefits as the site ages because they will be considered loyal customers. You will be one of the first to try out every new functionality and you know they usually come with a nice offer, plus you will have a place to go when you're too bored of the other sites.
What is another thing that can attract hundreds of players to a site? Games of course. There are more and more branded bingo rooms online. Not long ago Gala launched their Coronation Street Bingo and the 50-ball bingo room Coconut Island, Dream Bingo introduced their vampirish Immortal Romance bingo room and Wink Bingo followed path with one more Newbie Room.
There's a lot of competition and everybody tries to think of a way to vary the games a bit so that they become more engaging. The 90-ball Corrie Bingo room, for instance, has an additional Golden Cobbles Progressive Jackpot, 3 feature games – Streetcars (BOGOF), the Rovers Return (1TG), Weatherfield (2TG), there are also the archived videos of the early days TV series that are played between the bingo session and the caller is Reg Holdsworth, I say Reg Holdsworth. Then there's the 40-ball Rainbow Riches where you compete for 3 pots of gold or in other words 3 PJPs, there's a wishing well feature that lets you collect golden coins when your lucky number is called out and once you have 100 of them, you get a bonus. Immortal Romance has a lot of the features of a slot, the undeadly characters of the famous slot are used in the bingo room also and each of them comes with a certain game. When their symbols show up together with the ball it daubs numbers or brings you a medallion. The medallions are collected in a special power bar and when it's full you get a free spin on a fortune wheel. So to sum up, it's clearly obvious that bingo is not what it used to be. It's turning into an interactive game where you aim for achievements that bring even more winnings.
Which Bingo Providers Are More Likely to Add Operators to Their Networks?
This is the truly objective way to look at the new bingo sites without compromising our honesty. We don't want to brainwash you and make you go to a certain bingo operator. Rather we'd like to show you the common features that most new sites in a network share, so that it will be easier for you to wrap your mind around the numerous options. As you will see there are only two or three providers which can boast many new members of their networks. The rest of the developers are less likely to launch new sites on a regular basis. However, we'd like to outline their general strengths so that you know what to expect. And of course, in case they decide to launch a new website, we will be the first to let you know.
---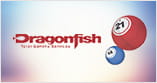 Let's clear out a common misunderstanding first. Some sites powered by Dragonfish are also owned by their parent company 888 Holdings. Others are operated by Cassava, (which is also a subsidiary of 888 Holdings) but are owned by other companies such as Cashcade, Mandalay Media Ltd, etc. The sites owned by 888 offer only a deposit-related welcome bonus, while the ones owned by Mandalay Media Limited have a no-deposit welcome offer. To claim the free bonus you will have to provide your banking details. This is only to make sure that you are a real person and you use your own identity to play online. The deposit-related bonuses on the other sites vary depending on each site but are no less than 200%. The bingo variations offered by this provider are 90/75-ball bingo and 5-line bingo but again the different sites may launch with different rooms and branded games.
---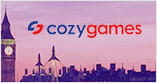 All the sites that launched in 2015 on the Live Bingo Network, which is powered by Cozy Games, offer a no-deposit welcome offer of £10. There's only one exception – Girly Bingo where you get a welcome bonus based on your first 3 deposits. Of course, already established sites from this network like Landmark are also more generous and have a £15 newbie bonus, but we think that given the current situation and the law even the tenner is a brilliant offer. We should also praise the provider for the number of bingo variations they offer – 30/50/75/80/90-ball games – all of them available even in the lobbies of the newest operators.
---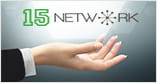 Actually this is the name of the network powered by Jumpman Gaming. They started out with 11 sites but have now expanded to 25 so they are more likely to offer a new operator than the ones you will find below. For the time being you can only play 75-/90-ball bingo but we hope to see some new additions to the lobby soon. A good sign for the development of the network is the introduction of a mobile platform. The welcome bonuses are deposit-related but there's a free spin feature and 2 free bingo rooms to bring a little extra fun.
---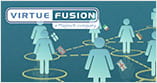 This network is unrivaled when it comes to variety of bingo games. Not only there is 40/50/75/80/90-ball bingo, but many of the rooms are also branded and each has an exciting theme. Another advantage is that the sites powered by VF are relatively independent when it comes to promotions so you will most certainly find a bonus that matches your expectations. Unfortunately, they do not include new operators n their network so readily so you will have to be a bit patient.
---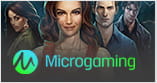 If this brand sounds familiar to you, it's probably because of their slots. Microgaming have always been more focused on their fruit machines than anything else. But since bingo is more and more liked, they decided to give it a try. Not surprisingly, the range of games cannot be compared to the variety at Cozy Games and Virtue Fusion but they have an interesting novelty added to the traditional 75/90-ball games – the Immortal Romance bingo. This is a combination of bingo and slots which happens to be very attractive to players. Read more about this provider in our feature article.
---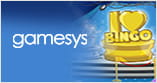 A rather small network when compared to the ones above, Gamesys should not be overlooked because in addition to the 75-/80-/90-ball games there are some hidden gems like Bejeweled Bingo, the Facebook and mobile bingo game Bingo Lane and Snap, which is a bingo game played with cards instead of balls. Find the best sites powered by Gamesys here.
---
Will the Change in the Law Affect the Newly Launched Operators?
Absolutely, the new law imposes harsher control, strict rules and most importantly bigger taxes. All UK bingo sites have to pay 15% of their gross profit and this will change the way new bingo operators attract customers for sure. The no-deposit bonuses we were so used to will prove unfavourable for the operators because the bingo tickets purchased with bonus money will be taxed the same amount as bingo tickets bought with real cash i.e. will be considered a profit. They will have to resort to different methods to reward the newly registered customers. These will include free spins, cashback offers and free tickets. We are already witnessing a change in the marketing campaign of the Microgaming bingo network. Their flagship site Dream Bingo used to have a £15 free bonus for the newbies but this offer is not available any more. That's why we decided to try and make it at least a bit better for you. We have an exclusive bonus only for our players – you will receive £50 on your first deposit of £10 instead of the regular £30.
We will be watching out closely for changes and will list every new addition to a network. Make sure you bookmark our site and be the first to learn about the new offers.
So you see there's a big change in the way new sites attract customers but it doesn't necessarily mean that you will be given less than before. It's just that they have to find another way to reward you. Another expected and quite logical change will be the consolidation of the bingo market. The above-mentioned point of consumption (POC) tax will make it harder for the smaller operators to be profitable and they will most probably be forced out of the market. Just imagine the investment needed for those new online bingo sites, we doubt that many operators can afford it so the only logical decision will be to consolidate. We believe we will see a lot of mergers, acquisitions and the number of newly-launched sites will be significantly smaller. This 'triple tax whammy', however, may turn out somewhat advantageous to the players. In a way, this will be a situation where 'the survival of the fittest' theory will be road-tested and only the best-performing operators will remain on the market. If we think only in terms of the players' interest, the new regulations are actually a quality guarantee. We will be watching out closely for changes and will list every new addition to a network. Make sure you bookmark our site and be the first to learn about the new offers.
Conclusion and a Short Prognosis for 2016
To sum up, the new taxation law and the price of a UKGC license will influence the bingo market for sure. There will be fewer but better bingo sites in 2016 which will have to work hard to impress and keep their players loyal. The way promotions and bonuses work will completely change so it might be a good idea to check out our article about the different types of offers and perks and learn how to squeeze even the last drop of value. And although no-deposit bonuses are a rarity, we will search every corner of the Internet to find some.
Claim a free tenner at Giant Bingo today and play for gigantic jackpots!
We also expect to see more operators offering Windows Phone bingo and a fully functional mobile cashier which lets you both deposit and withdraw on your tablet or smartphone. We know for sure that Wink Bingo are currently working on an Windows app and they already let mobile players transfer funds on the app. The need for development is greater than ever because the players are more and more used to high-tech solutions and expect to see those innovations in bingo also.