Gala Coral Is Selling Their Business to Caledonia Investments
---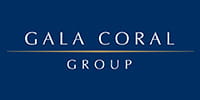 Caledonia Investments is making a move into the bingo market by acquiring Gala Coral's retail division in a multi-million deal. The chief of the UK's biggest bookmaking brand, Carl Leaver, has already announced their affirmative decision and their readiness to sell their property, giving one of the highest estimated selling prices of £241 m. Still, this sale is conditional and the companies are awaiting for an approval from the UK Gambling Commission. Gala Coral will continue to be the owner of Gala Bingo and Casino brands.
---
The UK's biggest bingo operator, Gala, has under it's belt over 130 bingo clubs and their online bingo business represents over 1 million active subscribers. Their revenue for the third quarter of 2015 is estimated at £34m. Well, it is one of the most popular bingo clubs amongst British players, host of some of the all time favourite bingo games, such as 'Coronation Street Bingo' and 'Coconut Island'.
The announcement about Gala Retail's sale came just a few months before the merge of the brand with Ladbrokes. Leaver hurried to announce that the deal is expected to be completed within a few months and this step will only pave the way towards the partnership with Ladbrokes.
According to rumors, there's a big chance that the Gambling Commission will oppose the merge in view of the fact that this potential union will lead to monopolisation of the online gambling market in the UK. This may result in sale of some of the brand's betting shops.