The UKGC Sets Out New Gambling Rules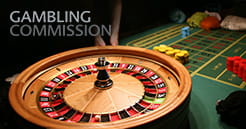 At the recent World Regulatory Briefing that was recently held in London, the UK Gambling Commission has confirmed its main focus for 2016 will be screening and monitoring online gambling operators' terms and conditions and ensuring that they're clear and straightforward. A guidance regarding the requirements for ensuring the compliance with the Gambling Commission's was also presented. The new requirements came as no surprise and shortly after William Hill, which we've already reviewed, received a warning for providing misleading promotional offers. With reference to this, the newly appointed chief executive of the UK Gambling Commission, Sarrah Harrison, who also had a speech in front of the World Conference, stressed the importance of providing fair and straightforward rules in regards to the promotions and confirming that this would be the main focus of the UKGC.
As mentioned above, Ms. Harrison urged the customers' clarity is key to providing everything that is needed in order to play in relaxing and confident atmosphere, where all requirements of fairness have been met. She advised that most of the promotions offered by online gambling operators have extremely long and complex terms and conditions. She also urged that due to the fact that the games and promotions' rules are extremely long and complicated, she and her colleagues weren't able to understand them, not to mention the players themselves.
We tried to summarise some of the key requirements that were introduced by the UK Gambling Commission in regards to the promotions' terms and conditions. As per the directions, the terms must not 'unfair' and they should specify the level of which players' funds are protected. The terms should also clearly state the steps that should be taken in case of a complaints procedure. They should also clear the details on how the person may self-exclude. The operators will also have to notify their clients of any changes in regards to the gaming and promotional rules.
As an addition, there's also a set of other guidelines that are not included in the directions but the operators will be advised to follow. As it seems, the Commission will intensify its monitoring of online gambling promotions' T&Cs over the next months and will guide for providing fair gaming rules and that the customers are protected against misleading terms and rules.