Weekly Overview 14th March – 18th March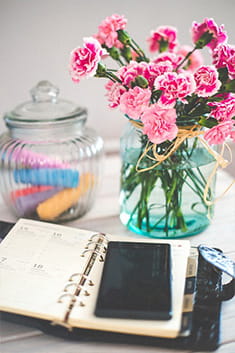 Hello folks, what have you been up to? It's been a while since we've sat down to draw a line under the recent events in the world of our favourite game, isn't it! Well, I hope all is good with you and you have all had a marvelous time. A quick recap.
You must have heard that Paddy Power had a pretty rough time so far this year. On top of reporting losses in their financial results from 2015, they had that enormous scandal. The operator spent nearly quarter of a million funding charities for responsible gambling as a compensation. Many critics were not pleased, citing that the number represents what the operator was making in a couple of hours last year. None of that stopped the merger with Betfair though. Last week revenues at Paddy Power were up 24% (£840 million) across its online and retail divisions. Let's hope that's all for the better.
The Paddy Power story kicked off a sort of media war on gambling. The operators responded in order with various press releases, stating that tabloids such as the Daily Mail are using information without checking the facts and blowing things out of proportion. Each has their own truth I suppose and they are all defending their own interests so are in a way biased, but all and all – try to keep things real and check your sources of information. That is my 5 cents.
Now positive things! Quite an adorable news surfaced in March and we, of course, didn't miss it. Two long-lost sisters from the gorgeous Scotland who have been playing online bingo for ages and chatting in the same rooms found each other by a total accident! Now that is what I call lucky! "The terrible twins" as they were nicknamed, had been friends for 8 years without even guessing they are related! We wrote about this lovely story here, go grab some tissues and check it out.
On Women's day, we had our focus on the luckiest lady in the UK at the time – the Gala player from Glasgow who hit a record £4.5 million jackpot. She chose to remain anonymous and announced that as of yet has no plans what to do with the money. Well, I would be a bit confused myself!
In February, some were following the Oscars and we, on the other hand, had our eyes on IGA award ceremony for 2015. I guess we could say that Microgaming was the Leo DiCaprio of the gaming world, swiping the Innovator of the Year and engraving their name in the Guinness Book of World Records with their most impressive online slot jackpot. They also rolled out a range of new games. Way to go Microgaming, keep it up, we are watching you!
Another good addition to the gaming portfolios of operators worldwide came from Playtech. The new name is Cash Cubes and if you haven't tried it yet, you better! Tickets (oh, surprise!) are in the shape of cubes and there are 36 balls. Each side of the 4 cubes on each card has a number, giving you a total of 16. Once you get a full house the cubes explode. I know, I know it sounds all childish but let's be honest – you love it. You can even pick your colour. They are reflective of the prize you can win and cost varies.
That's kind of it so far, I hope my news bites have been entertaining and informative and if so – will be very glad to see you back soon!