Some Details from Gala Bingo Terms and Conditions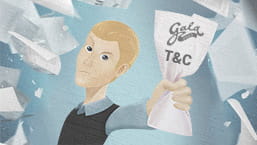 The Terms and Conditions of Gala Bingo are well written and detailed. Make sure you read through them carefully before playing bingo at the website, as they will apply if you play at Gala Bingo. So with this in mind, I would like to mention a few interesting paragraphs, which I found while reading through these terms. For your convenience, I have summarised the Terms and Conditions, as last updated on 1st of November 2014. If you have any queries related to this information, do not hesitate to contact me at info@bestbingosites.co.uk.
Contents of the T&C Article
Here you will see listed all the topics found within the General Terms and Conditions. When you first look at the website, the font size might seem rather small, but the information is presented in a logical and organised way, with clear subject headings. Within the T&C content, you can find a direct link to the webpage containing Gala Bingo's Privacy Policy, which is also very important for players. You should also consider that there are specific Terms for the free games, for the promotions and for the VIP players. You will notice that I have added my comments to certain paragraphs, where I think clarification or additional information is required.
1Introduction
2Parties
3Opening an Account
4Account Verification
5Username, Password & Customer Information
.5.2. We advise that You should be careful when choosing Access Information that may be known by family members, particularly children or anyone under 18. Any third party, including anyone under 18, must not be permitted to use Your account and cannot accept any winnings on Your behalf. .
6Deposits & Withdrawals
7Prohibited Acts, Breaches & Account Closure
8Dormant Accounts
.8.4. When activity resumes on an account which has been inactive for a period we may perform additional security checks to ensure access is legitimate and to safeguard the integrity of Your account. This may result in a request for additional information and/or the temporary suspension of Your account while the checks are carried out, especially if any of Your personal details, payment details or contact information have become out-of-date. .
Comment: When you don't login into your Gala Bingo account for a certain period of time, it may be noticed by the company and probably result in a temporary freeze of your account. So when you decide to start playing again, this measure will only be taken with the intent to safeguard you and your personal data. The operator may require some further information from you in order to verify your identity. This is very good practice because it will prevent any unwanted damages or losses that could appear as a result of third party unauthorized access.
9Security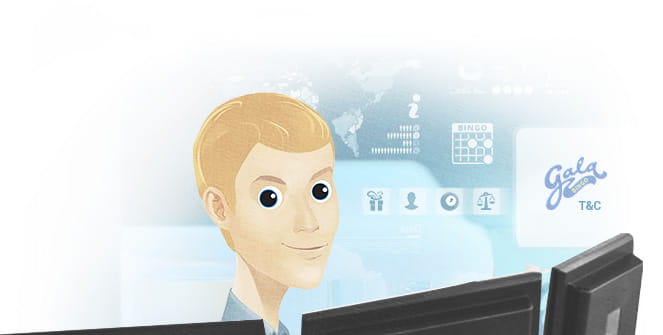 10Promotional Offers
11Normal "Working" Hours
12Placing Your Bets
13Valid Bets and Wagers
14Breach of Terms
15Errors or Omissions
16Time Critical Events
17Odds Comparison Sites
18Complaints and Disputes
19Fraud
20Unfair Advantage
21Responsible Gambling
.You cannot revoke, rescind or withdraw a self-exclusion agreement prior to the stated expiry date. New Gala Coral Group accounts of any kind may not be opened. During Your self-exclusion period, we will take reasonable steps to ensure that You will no longer receive marketing materials. We will also employ reasonable automated checks to endeavour to ensure that You can no longer transact with Gala Coral Group remote accounts. .
Comment: Although gambling is usually fun, at some point it could become a problem. The T&C's of Gala Bingo provide assistance to all players who feel that gaming may damage their personal or social life, relationships with family, or may cause them losses. For those players there is an opportunity to self-exclude themselves from participating in gambling activities. This is a process whereby you request from the operator to prevent your access to your player profile for a specified period. During this period, you will not be able to go back on your decision or access your account.
22IT Failure
23Alteration of the Service
24Third Party Software
25Events Outside Our Control
26Warranties
27Liability
28Intellectual Property
29Confidential Information
30Governing Law and Jurisdiction
31Waiver
32Severability
33Additional Terms
Better Safe
Than Sorry!
More T&C's here:

Wink Bingo – Terms and Conditions

Costa Bingo – Terms and Conditions

Ladbrokes Bingo – Terms and Conditions
Disclaimer: Please be aware that this article is for informational purposes only and it cannot be considered legal advice. Also, the use and access of this site or any communication through e-mails do not create an attorney-client relationship between bestbingosites.co.uk and the user.