Overview of the Terms at Mecca Bingo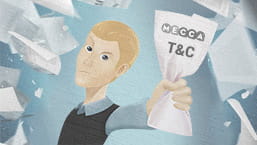 In this article, I would like to introduce to you the Mecca Bingo terms and conditions page. This is one of the pages which, in my opinion, should be read before you continue with opening an account. The terms and conditions apply to every single aspect of the bingo game. They are very comprehensive and detailed.
I have to mention that when preparing this article, I used the version of the T&C page as last updated on the 8th July 2015. If this version is not the accurate one and you are aware that an updated version of the T&C is now available, or if you just have some questions that you would like to ask me, please do not hesitate to contact me at info@bestbingosites.co.uk.
Of course, as you already know, this should not be accepted as legal advice of any kind. It's just an article that will answer some of your questions or could provide some more light to something that you may have been wondering about for some time.
Highlights and Details
The Terms and Conditions are separated into 21 paragraphs and subparagraphs, allowing you to perceive them in a better way, making it easier for you to understand the essential information. Whilst reading through the conditions, I chose some topics that I think may be of interest to you and made some comments.
1Introduction
2Changes to Our Conditions
3Opening an Account with Us
4Proof of Your Age and Identity
.If customers regularly spend higher amounts with us, like all operators we have a legal obligation to show that the money being spent is legitimate. This does not mean that we are suspicious about you personally..
5Geographical Restrictions
6Keeping Your Details up to Date
7Your Use of our Website
8Placing a Wager
9Deposits and Withdrawals
.For Visa cards and other third party payment processing websites (such as Neteller & Skrill), there may be limits on withdrawals put in place by the relevant payment service provider from time to time. You should contact customer services in the event that you wish to withdraw funds in excess of these limits..
Comment: Usually our credit and debit cards have a limit on the withdrawable amount per day, per week or month. It depends on the card provider and your credit history what that limitation will be. So whenever you wish to withdraw an amount that is bigger than is allowed by your provider, you should contact customer support. There you can explain your case and receive further assistance.
10Closing Your Account and Inactive Accounts
.An Inactive Account will be charged an administration fee of £2.50 per month (or, should the account balance be under £2.50, an amount equal to the remaining balance) until the account balance is zero. The fee shall be deducted within 10 working days of the end of each month..
Comment: You should be aware that if you don't log into your account for a long period, it could be frozen or made inactive. In this situation, the operator will start to charge you a certain amount on a monthly basis, which will be deducted from your account balance until nothing is left. So you'd better log in from time to time if you plan on continuing with this account. It's either that or withdraw your money so you don't lose it.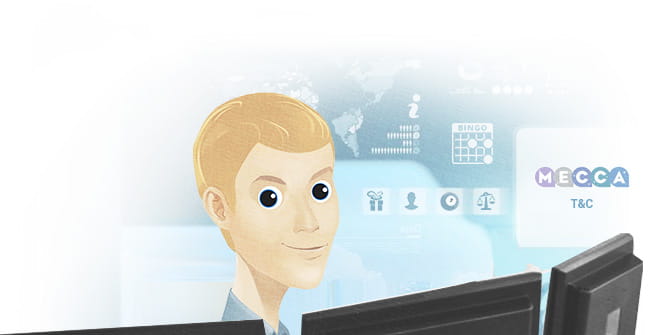 11Intellectual Property
12Limitations of Liability
13Errors
14Self-Exclusion
15Fraud
16Security
17Complaints
18Software
19Severability
20Assignment
21Rights of Other Parties
22Law and Jurisdiction
No harm ever came from
reading T&C's:

Betway Bingo – Terms and Conditions

888Ladies Bingo – Terms and Conditions

Wink Bingo – Terms and Conditions
Disclaimer: Please be aware that this article is for informational purposes only and it cannot be considered legal advice. Also, the use and access of this site or any communication through e-mails do not create an attorney-client relationship between bestbingosites.co.uk and the user.